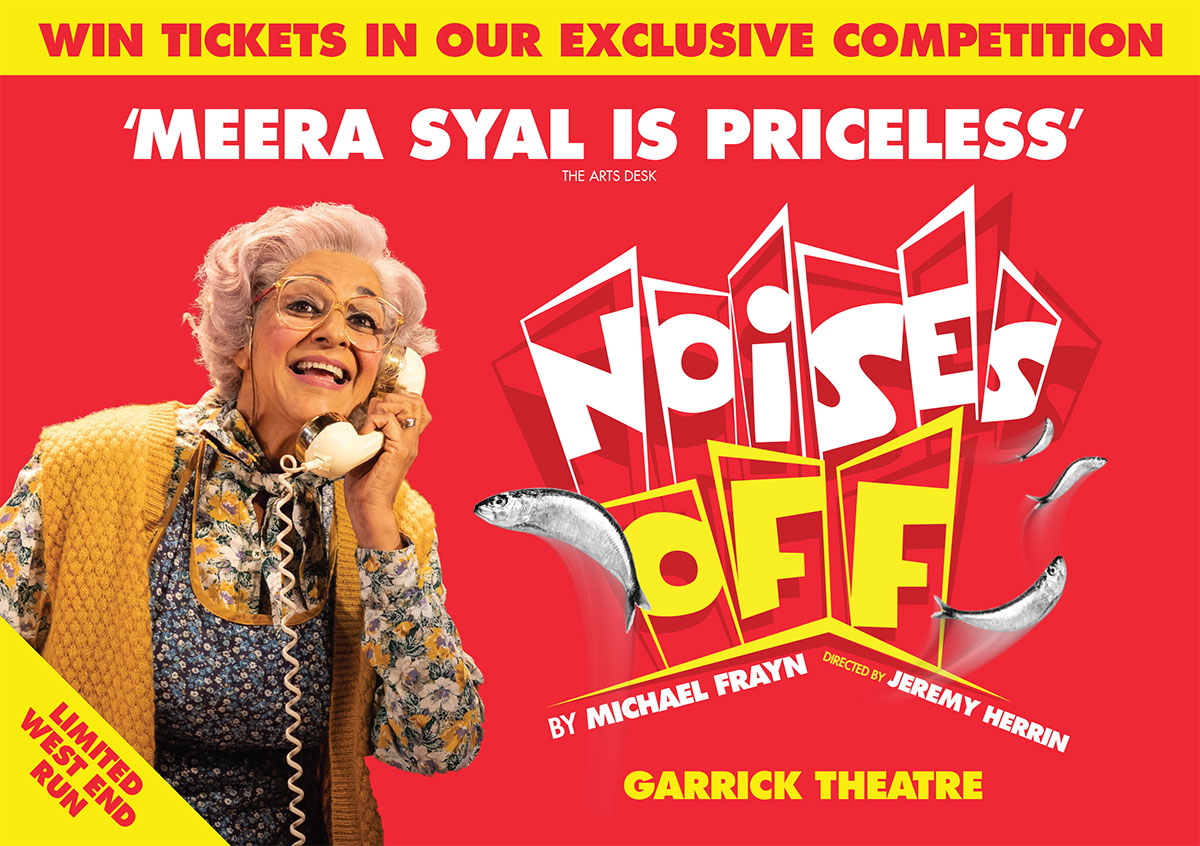 Win 2 tickets to see Meera Syal in Noise's Off
26th Nov – 12th Dec
T and Cs all Monday- Thursday performances.
Actress Meera Syal stars as Dotty Otley in Noises Off, a high-energy, backstage comedy which unceils the behind-the-scenes goings on of a theatre show. The production recently transferred to the Garrick Theatre following a hugely successful extended run at the Lyric Hammersmith in the summer.
The play-within-a-play has been popular, with many commending the cast for their portrayal of a low-budget theatre troupe who attempt to cope as everything goes wrong around them.
Now is your chance to win two tickets to see the show. All you need to do is fill in the form below before the 14th November.